Paddy's Place
78 Dorchester st. (Upstairs)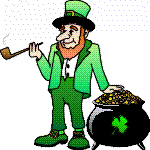 WEEKLY FEATURES:


      TUESDAYS: Enjoy the Music of Dinky Cameron from 9-1.

    WEDNESDAYS: Talent Show with Reggie Steele and Honky 
                Tonk Crazy. 9-1.

     THURSDAYS: Darts (May 21, will be the last dart night 
                               of the year)

                      FRIDAYS: Friday Night Dance. 9-1 With Reggie Steele
                               and Honky Tonk Crazy.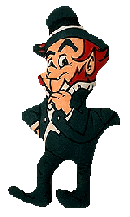 SATURDAYS: Talent Show every Saturday 5-9. From 9-1,
                 enjoy either the Music of Dinky Cameron or
                 old time Rock-&-Roll and Uptown Country 
                 Music of "Blast from the Past D.J.

      

      Come on in, meet old friends and enjoy fine entertainment
      Were Open nightly Monday Tru Saturday til 1. Members and
      Guests Welcome.

---
Attention Please: Looking for volunteer musicians to help us celebrate our grand opening and our 1'st anniversary. Any musician who is available from June 15'th til June 21'st and is willing to donate their time please contact Either Joe Rudderham or Theresa Marley at the following number ASAP (902) 539-6303. We would greatly appreciate hearing from you in order to discuss when and what hours you are free. At that time we will let you know what days and time.

Joe Rudderham or Theresa Marley ---------- (902) 539-6303
---
Back to the Cape Breton Business Directory